Drupal Europe 2018 in Darmstadt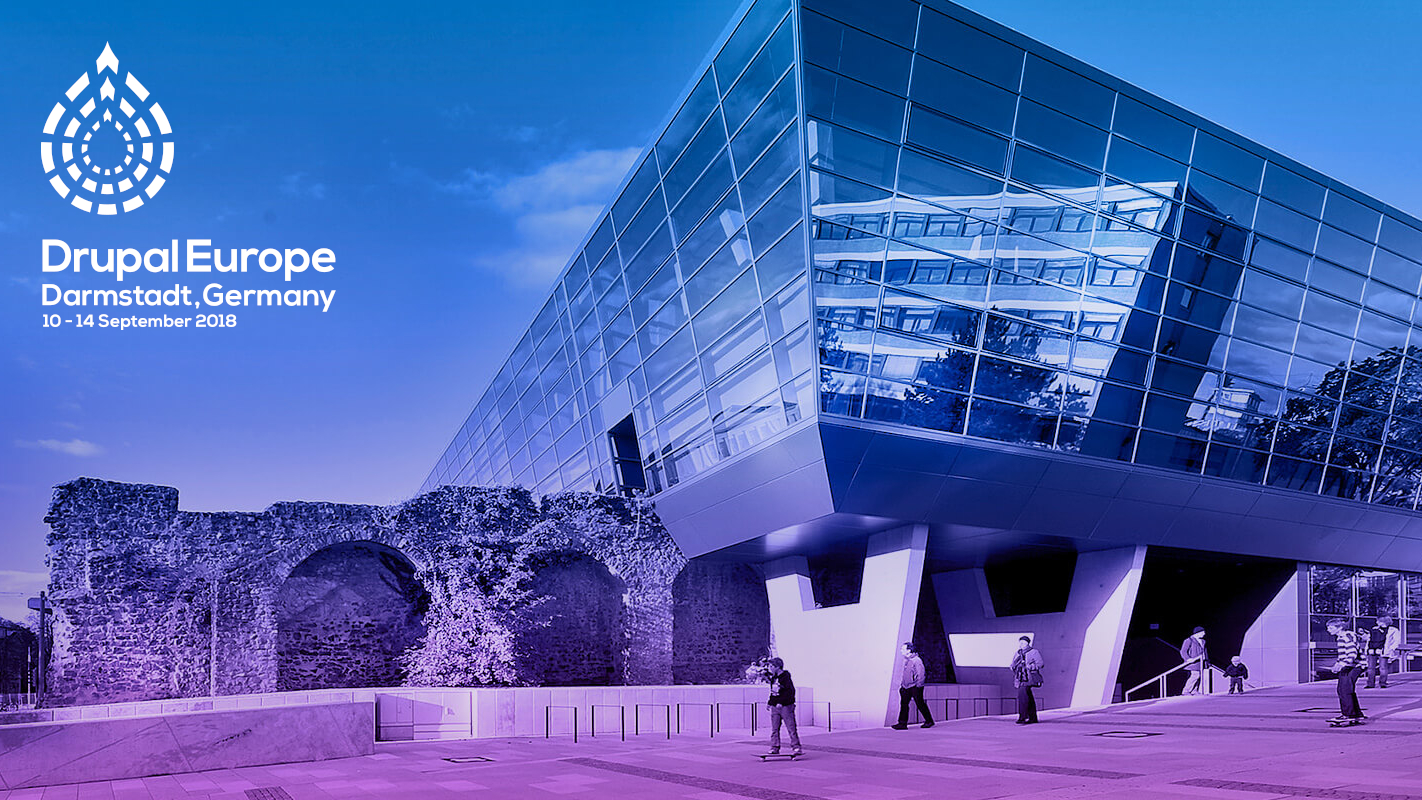 From the 10th to the 14th of September 2018 in the Darmstadtium, for the first time with user-oriented industry tracks
At the European Drupal Conference, up to 2,000 participants come together each year with a broad range of expertise.
High-class speakers from well-known companies and organizations as well as members of the international Drupal community offer pioneering concepts, sample solutions, impressive showcase projects, in-depth workshops and energetic panel discussions.
Like every major Drupal conference, founder Dries Buytaert gives an inspiring keynote address.
Location
Darmstadtium – Wissenschafts- und Kongresszentrum Darmstadt
Schloßgraben 1
64283 Darmstadt
Deutschland
Conference
Further education, information exchange and networking are in the foreground.
Mo., September 10. – Sprints + Workshops
Tu - Th. September 11. - 13. – Conference Days
Fr., September 14. – Sprints + Workshops
With at least 7 simultaneous tracks an immense selection is available. Organize your program based on personal interests or along the industry tracks:
Governement
Publishing + Media
E-Commerce
Higher Education
Healthcare
Digital Transformation + Enterprise
Social / Non-Profit
Drupal + Technology
Agency Business
Drupal Community
Infrastructure
Social Events and Code Sprints
Drupal Europe is not just about learning. At social events such as the traditional Trivia Night or the Global Splash Awards, acquaintances are made and deepened. Code sprints provide an opportunity to contribute and learn a lot throughout the event.
Drupal and the Drupal-Community
Drupal is a scalable, standards-based, open source framework for content management and web applications that adapts to the ever-evolving needs of progress.
"You come for the code and stay for the community." The Drupal community is one of the largest open source communities in the world. Developers, consultants, designers, software architects, content strategists, IT administrators, project managers, editors, translators and web users all work together to help each other succeed. They all meet at drupal camps, meetups and many other events worldwide, all year round.
Link