Responsive website for the Rhine-Main-Universities based on Drupal-8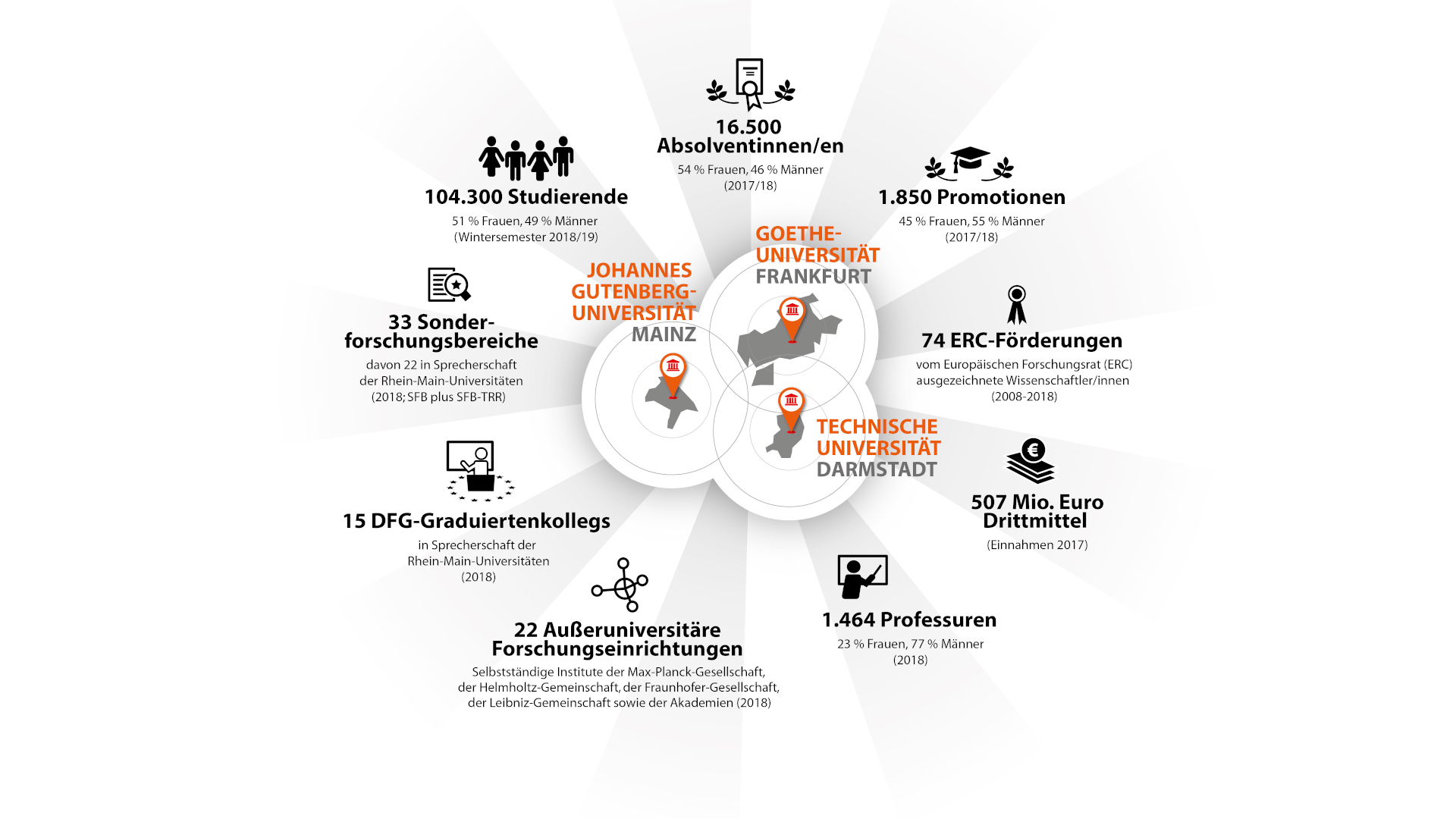 The website of the Rhine Main Universities is online!
The digital agency Berger Schmidt GmbH with office in Darmstadt developed the website in cooperation with the office for communication Feigenbaumpunkt located in Frankfurt am Main and the staff of the communication and media department of the TU Darmstadt.
The technical basis is the open-source content management system Drupal-8.
A strategic alliance
The Goethe University Frankfurt am Main, the Johannes Gutenberg University Mainz and the Technical University Darmstadt form the Rhine Main Universities.
As renowned research universities with more than 100,000 students and 1,460 professorships, they cooperate in research, study and teaching.
They have developed their partnership for more than ten years and have developed it into a strategic alliance with the conclusion of a framework agreement in 2015.